Swagelok Kansas City | Little Rock | Omaha | Quad Cities is your local Sales and Service Center for Swagelok.
Let us become your fluid management partner helping you with all your fluid management responsibilities - from high-quality product provision, to unique problem resolution through custom solutions.
SUMMER HOURS
From June 15 to August 31, Swagelok Kansas City | Little Rock | Omaha | Quad Cities will be closed on Fridays at 4 p.m. As always, if you need after-hours assistance, we will have a dedicated associate on hand by calling 1-800-332-6693.
This engineering newsletter is a way for our organization to share our learnings and knowledge with a broader group of stakeholders. Inside this newsletters, you'll find articles aimed at helping you explore pressures you face every day.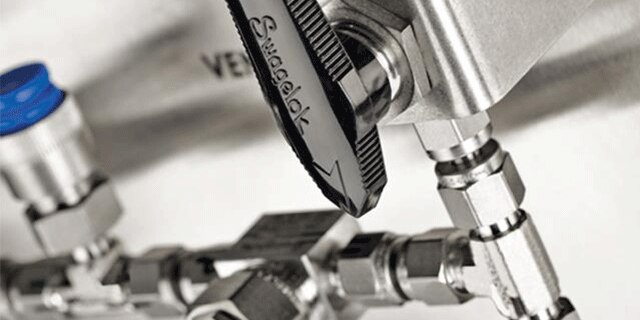 Take the highest quality components. Combine them with industry-leading engineering and technology. The result is fluid system assemblies like no other. That's what you get with Swagelok Custom Solutions.
For more information on Swagelok® tube fittings, regulators, hoses and more, check out these videos that show you the quality and value of Swagelok parts and services.
Tools, Resources & Features
Featured Products & Services