---
Products | Engineering Services | Field Engineers
---
Welcome to Swagelok, your partner in ensuring safe, efficient, and reliable battery manufacturing processes. We understand the critical role that batteries play in powering modern society, and that's why we offer a comprehensive range of products and services designed specifically for battery manufacturing facilities. Here are some ways Swagelok can help:
Local availability: Swagelok has a global network of authorized sales and service centers, making their products and services readily available to battery manufacturers worldwide. This means that manufacturers can get the parts they need quickly, reducing downtime and increasing efficiency.
Technical expertise: Swagelok has extensive technical expertise in fluid system design and fabrication, which is crucial in the battery manufacturing process. From selecting the right materials to designing and installing custom systems, Swagelok can help manufacturers optimize their processes and ensure quality and reliability.
After-sale support: Swagelok offers comprehensive after-sale support, including maintenance, repair, and training services. This ensures that battery manufacturers can keep their systems running smoothly and minimize downtime. Swagelok also offers calibration and testing services, helping manufacturers maintain accuracy and compliance.
Battery Manufacturing Applications
Swagelok products are versatile and can be used in a variety of applications in battery manufacturing. Here are some examples:
Electrolyte management: Swagelok Grab Sampling Systems can be used for safe, efficient electrolyte sample capture, testing, and fill to maintain health and quality of media.
Gas management: Swagelok products can be used to manage the flow, pressure, and purity of gases.
Cryogenics systems: Swagelok products can be used to design and fabricate custom cooling systems in your cathode production process.
Pressure testing: Swagelok products can be used to conduct pressure testing of battery cells and components.
Gas diffusion systems: Swagelok products can be used to design and fabricate gas diffusion systems.
Pump/Slurry Systems: Swagelok Seal Support Systems can unsure your pump seals/slurries are supported in the cathode/anode production process.
Products for Battery Manufacturing
Our range of products includes hoses, valves, tubing, fittings, regulators, and sample cylinders that are designed to handle the harsh and demanding environments of battery manufacturing. Our products are made of high-quality materials and are tested to ensure they meet the highest standards for safety, durability, and performance. With Swagelok products, you can have confidence in the reliability and safety of your battery manufacturing processes.
Engineering Services for Battery Manufacturing
In addition to our products, we also offer engineering services to help you optimize your battery manufacturing processes. Our team of experts can work with you to develop customized solutions that meet your unique needs and challenges. We can help you design and optimize your processes, troubleshoot issues, and identify areas for improvement. With Swagelok engineering services, you can ensure that your battery manufacturing processes are running at peak efficiency, minimizing downtime and maximizing output. Contact us today to learn more about how Swagelok can help you streamline your battery manufacturing processes.
Swagelok® grab sampling systems allow for safe, efficient electrolyte sample capture to maintain health and quality of media. We have a variety of configurations and advanced features.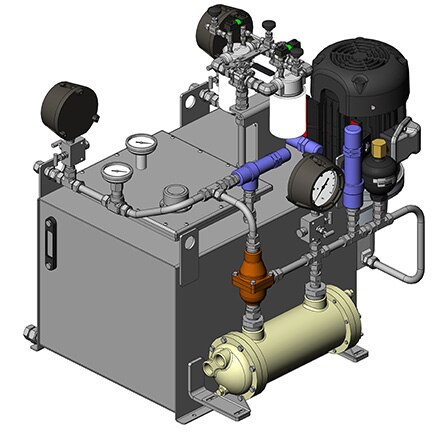 Swagelok® seal support systems are guided by API 682 and are offered as kits and assemblies and are designed to maintain seal longevity.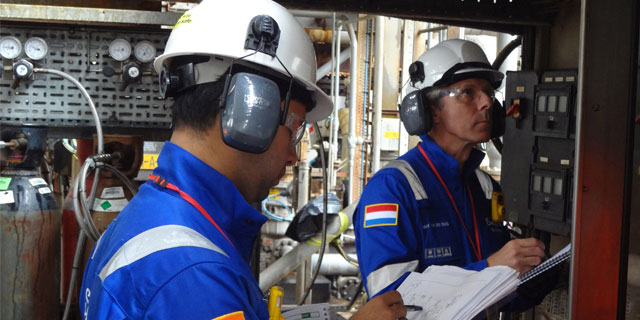 Boost system safety, performance, and efficiency with prioritized, actionable recommendations from Swagelok experts based on fluid and sampling system site surveys, hose advisors' observations, or steam system audits.
Our Field Engineers
Our field engineers can help you develop effective responses to your most pressing fluid system-related challenges. They are located locally and across the globe and regularly collaborate with one another to find the best solution to customer challenges. They can help you determine how to:
Continuously meet tougher regulatory demands related to safety and emissions through leak detection and risk mitigation
Increase productivity and yields from your fluid systems through design enhancements and troubleshooting
Reduce operating costs throughout your facilities by minimizing maintenance requirements and improving system performance
Maintain or increase overall profitability by making uptime and process improvements
Replace business knowledge that has "walked out the door" with former employees through consultation and training
Meet Our Local Field Engineers
Sam Polise
Director of Engineering Services
sam.polise@swagelok.com
Jonathan Smith
Field Engineer
jonathan.smith@swagelok.com
---