Swagelok Kansas City | Little Rock | Omaha | Quad Cities
is your local Sales and Service Center for Swagelok.
Let us become your fluid management partner helping you with all your fluid management responsibilities - from high-quality product provision, to unique problem resolution through custom solutions.
Thank you for your business and the opportunity to serve you. This week, the World Health Organization (WHO) declared the coronavirus (COVID-19) a global pandemic... Read more
This engineering newsletter is a way for our organization to share our learnings and knowledge with a broader group of stakeholders. Inside this newsletters, you'll find articles aimed at helping you explore pressures you face every day.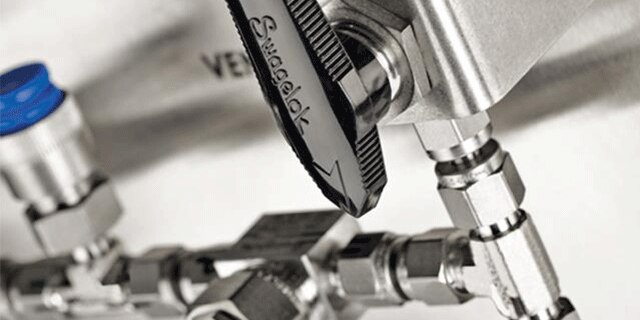 Take the highest quality components. Combine them with industry-leading engineering and technology. The result is fluid system assemblies like no other. That's what you get with Swagelok Custom Solutions.
Tools, Resources & Features
Featured Products & Services
Your Local Swagelok Sales and Service Center
Phone:
Email:
Remit To Address
P.O. Box 19355
Lenexa, KS 66215
Swagelok Kansas City
7864 Barton Street
Lenexa, KS 66214
Hours and Directions
Swagelok Little Rock
9022 Landers Road, Suite A
North Little Rock, AR 72117
Hours and Directions
Swagelok Omaha
12251 Cary Circle, Suite 500
La Vista, NE 68128
Hours and Directions