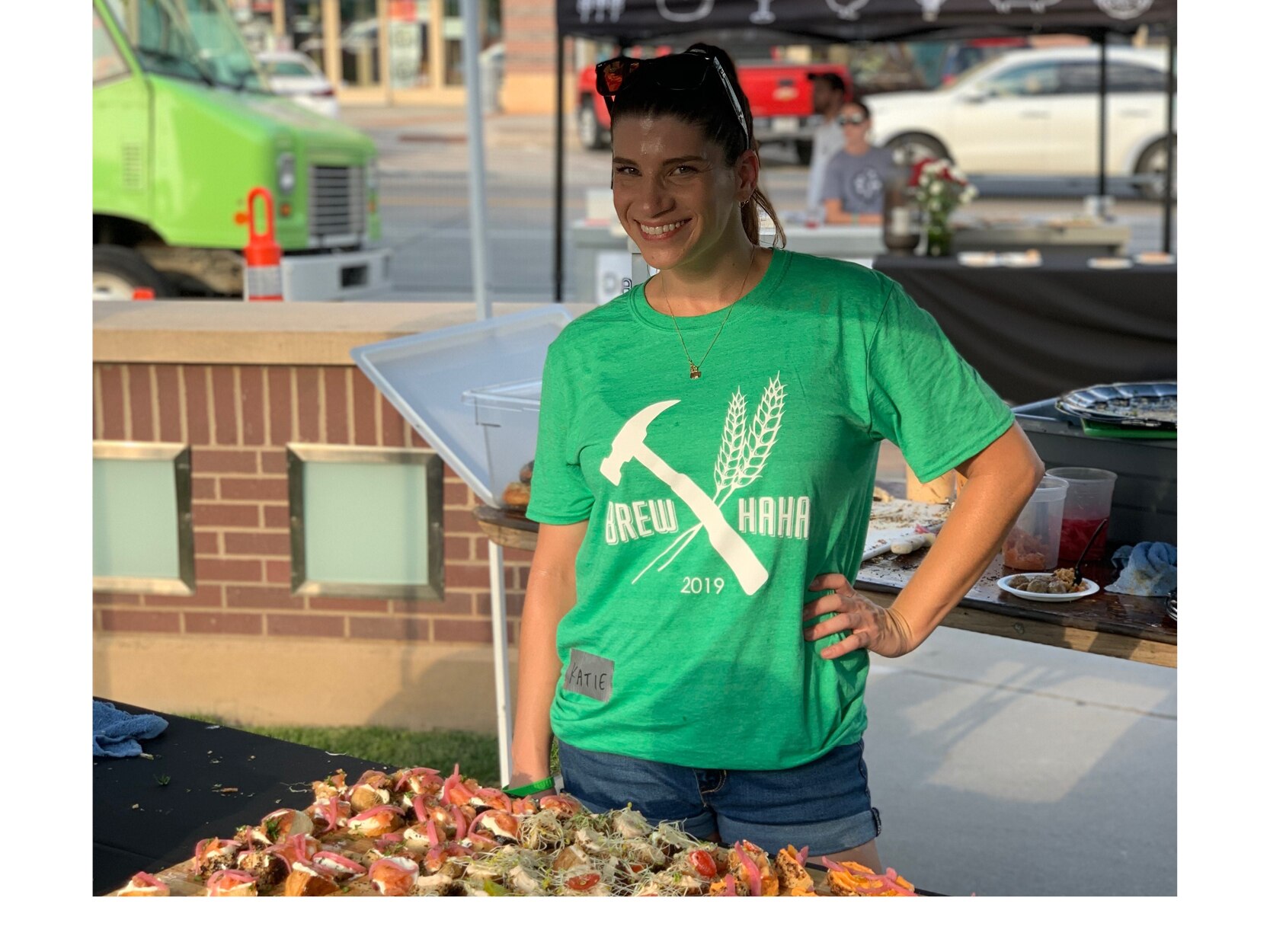 Brew Haha is a fundraiser for Habitat for Humanity of Omaha that brings together more than 2,000 supporters in a festive fall atmosphere to enjoy live music and tastings from local breweries and restaurants. This was the 13th annual event, which raised more than $250,000 toward two homes for Habitat for Humanity.
Katie Hug arrived at 3 p.m. to help distributors/vendors to their location on the map and helped to get their tents and product set up. After that, she assisted with the immediate needs of the vendors -- more supplies, ice, etc. Katie said it was VERY hot out and the bugs were bad, so she needed to walk across the street to buy bug spray and went around to every vendor and personally sprayed each person -- as the self-assigned bug brigade! Once the event got rolling, she helped one of the food vendors who was down a person, literally making hundreds of bagel and cream cheese bites nonstop for three hours straight! One of the cool things about the event that was new this year, is that a couple interns from Whiting Turner designed and built playhouses to sell with all proceeds going to Habitat for Humanity. See the cool houses here.
Katie encourages everyone to get out and volunteer, saying there are so many people in need! She said she feels fortunate to work for a company that provides us two days a year to make that possible!