Eight years ago, Donna DeSchepper's 4-year-old grandson Rylan was battling for his life waiting for a new heart. Her son and daughter-in-law's friends pooled together and started a Mushball Tournament to raise funds to help with mounds of bills. Unfortunately, Rylan lost his earthly battle and went home to be with Jesus on July 30, 2012. The following year, her kids decided they would continue the tournament and gained 501c3 nonprofit status to raise funds for other local families in need.
What is Mushball, you ask? You get one pitch with a 16" ball and one chance to hit -- or you're out. It's a fast-paced game and a whole lot of fun! The tournament has grown, and this year drew 16 teams, and with spectators we totaled more than 250 people in attendance. Grandma Donna spent her Volunteer Day (and several evenings before) making lots of baked goods, hand-cutting butterfly pork chops, and running back & forth to the ballpark.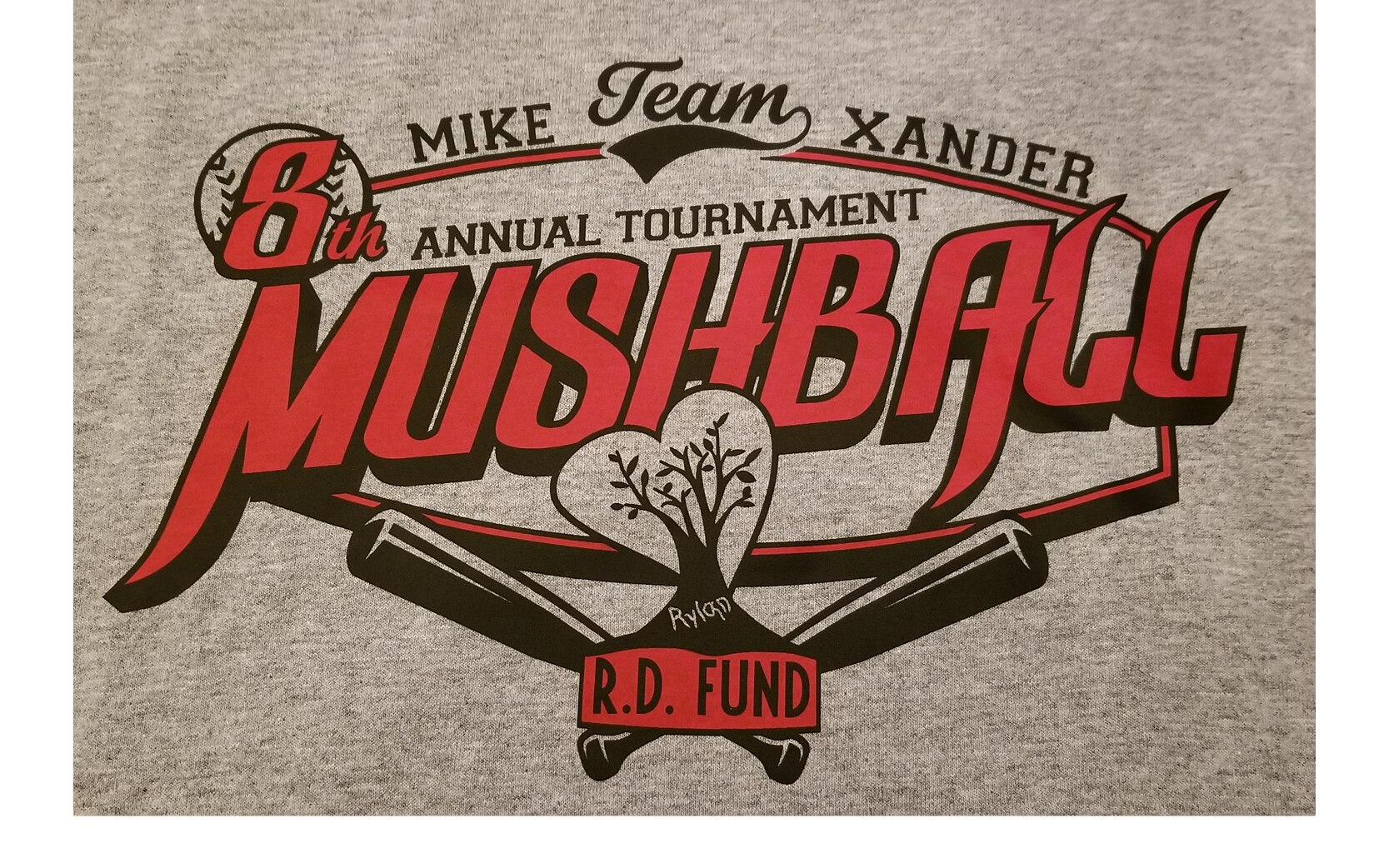 This year the benefit funds were split between two families. One was a 14-year-old boy with a brain tumor. He has had two surgeries thus far and is now going through Proton Therapy to keep the tumor from growing, and it's working! The other person had a freak accident and was paralyzed from the waist down and is going through intense therapy to gain some ability to walk with assistance. All of this work is worth it when a former recipient shows up to a Mushball Tournament with their family to give support to the new families being supported. One recipient was celebrating three years with a successful heart transplant, and another young boy has been in remission for a year after Leukemia treatment.